Jury Games
Predictioneering is a mathematical discipline, developed out of game theory, which uses the logic of brazen self-interest to predict and engineer the future. It was primarily and originally developed by Bruce Bueno de Mesquita, Julius Silver Professor of Politics and Director of the Alexander Hamilton Center for Political Economy at New York University, and a Senior Fellow at the Hoover Institution, Stanford University.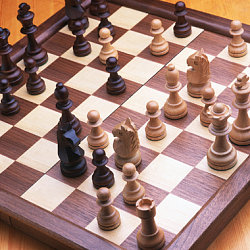 Jury Games, a division of Golden Guru, LLC, has engineered a predictioneering system that advances on the early work of Bueno de Mesquita by merging the applied sciences of game theory, psychology, and computer science to establish and customize a semi-automated predictioneering model for jury selection in courtroom trials.
Jury Games, via the mathematical discipline of predictioneering, takes the art of jury selection and turns it into science. However, Jury Games goes beyond the use of social science in current jury consultant platforms and ultimately provides an actual, real-time tool for selecting a jury and engineering deliberations. No other jury consultant can do this. Jury Games takes jury selection to a new level, one that will ultimately give your client a scientific, mathematically based advantage in the courtroom.